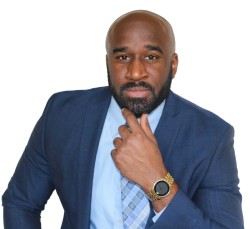 832-215-8040
C.Jacas15@gmail.com
Bio
Christopher Jacas is a Miami native who now considers himself a Houstonian. He possesses a Bachelor of Science Degree in Biology and Chemistry, received from Texas Southern University. His 10-year career incorporates a wide range of experience in customer service, marketing, sales, and retail. He is often praised for his professionalism and expertise he acquired as a server at Capital Grille and has become one of the most requested Luxury Local Leasing Specialist in the Galleria, Midtown, and Uptown Area Real Estate Markets.
Christopher prides himself in his passion and heartfelt drive to serve his clients' best interest. His devotion and unparalleled customer service results in a continuously expanding network of loyal clients and referrals.
In his free time, he enjoys spending time with family, playing basketball, and traveling all over the world. He is a member of various organizations: IM Leagues and the Missouri City Domino Club. He is also involved in the Houston Jamaican Foundation, a non-profit organization dedicated to strengthening the cultural bond between Caribbean persons and the Houston community. That relationship is strengthened through acts of humanitarianism, an aspect that Christopher seeks as a vital component to improving the lives of all involved. Each club is an expansion of his personal philanthropy.
Whether buying or selling, he can be an advocate for you. Christopher is an expert in identifying and communicating the interests of the target market. Not only is he recognized for his integrity, tireless effort, and flexibility, you will quickly realize his hardworking demeanor as he goes above and beyond to ensure you are satisfied.